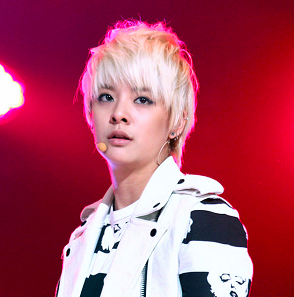 Name: Amber Atlaya
Age: Almost 15 (Birthday: November)
Years at Academy: 3
Family: Benjamin Atlaya, Kylene Atlaya, Alfie Atlaya (deceased)
History: Benjamin Atalya, a socially high-status British ambassador, met Kylene during a trip to Korea. Kylene was a professor at a well-known university at that time. They fell in love quickly, but had to go long-distance because of their jobs. When Kylene found out about Amber, however, she decided that her child needed her father. She alerted Benjamin, who was delighted. They had a quick wedding, and Amber grew up in England. Although her parents were not around much, she didn't really mind. She knew that they were busy, and took their absence for granted. After all, they tried their best to make it up to her. She even tried homeschooling until 9 or so, learning from her mother. She went to school after that to be with kids her own age, but school classes were boring. Aside from some subjects, her mother had taught her a lot of the curriculum through games and such. Of course, this vanished as she became older (well, mostly, because Kylene would teach her more advanced things in certain subjects than others).
Being the daughter of an ambassador and a professor (as Kylene resumed teaching in a nearby university after the baby years/homeschooling phase of Amber's life), Amber grew up in a wealthy family. The only real tragedy she had gone through was the death of her little brother. His name was Alfie, and he died immediately after birth. Amber was 7 years old at the time, and although she wasn't really acquainted with her brother, she still felt sad for him.
Amber's wisp found her when she was 10 years old. At first, Amber thought she was hallucinating and tried to deny the fact that it came to her. When its existence had to be acknowledged, she thought it was a new way of stalking people and tried to get the wisp away from her. At the end, though, she finally gave in and was surprised to find that she enjoyed its presence. She didn't know about her powers, however, because there was no one that had powers around her. Maybe this was the reason the school found her relatively slowly. She was invited to the school when she was 12, and found out about her powers accidentally while holding on to a teacher's hand. (The teacher was helping her down a particularly steep staircase. He was surprised when the new kid suddenly turned invisible.)
Amber didn't know how to control this power at first, but gradually learn ed that she could use others' powers as long as she was touching them. She does "generally" well in her new school. One noteworthy event was when she cut her waist-length golden hair short, like a boy's. This was during her first year. There were other cases in which her rebellious streak got her in trouble.
Physical Appearance: Amber has blonde hair, which used to come down to her waist. (She sometimes dyes it in a darker color, or puts in dark highlights.) After she cropped it, people could hardly tell if she was a boy or a girl. A lot of people would mistake her as a "pretty boy," which was kind of stupid because she did wear makeup. It was just that the makeup made her look even more like a pretty boy.
Even her clothes go with her tomboyish-ness. Oversized T-shirts, sweaters, and generally comfortable wear is preferred. She likes skinny jeans, too.
Because Amber is a mix of British and Korean, she has a slightly Asian look, despite her hair. Sure, she's pretty when she dresses up and everything--but she'd rather not. She has average height, with a lean, slim frame. Her clothes usually cover up her curves.
She wears a silvery chain necklace with a tiny hawk shaped pendant. The hawk carries an even tinier sapphire  of a brilliant blue. 
Personality: Amber is more of an improviser than a planner. She has an impulsive side, and an enormous rebellious streak, which gets her into trouble unless Clair pulls her out of it. She smiles and grins easily, and is laid back when with people. She tends to hang out with guys more than girls, possibly because of her tomboy attitude. To her enemies, she can be very annoying, because of her insults and her tendency to not get irritated easily. When she does get irritated, however, she does one of 2 things: stay unusually silent, or lash out. She used to lash out more often, but then Clair got her under control, at least a little bit. She is very attached to the people she loves--it's hard to become her closest friend because she has so many acquaintances, but if you are her bff, she'd do anything to protect you. She does not make promises unless she means to keep them. 
Wisp: Clair de Lune is Amber's wisp. Clair has good planning skills and is cautious, which balances out Amber's daring impulsiveness. The wisp also values intellect, and knows a great variety of things. Sure, they argue, but Clair is like the sibling that Amber never got to know. When they are training together, Clair and Amber make the perfect team--instincts paired with intellect. They both deserve a place as presidents of the National Sarcasm Society. How they interact.. well, it's like telepathy. They speak through each other's minds, and can send images. Emotion can be detected, too. Normally Amber has the harder time grasping Clair's emotions, because Clair is just so much better at hiding emotions and reading them. People sometimes think that Amber's great at reading expressions, but no, it's Clair doing all the work. 
Wisp Class: Matter (I think.)
Powers: As long as she is touching someone, Amber can use their powers. It must be direct contact, or something similar. So for example, she may grab the arm of Bob, who's wearing a sweater, and still use his powers. But if Bob's touching a table, Amber doesn't get to use his powers just because she's touching the same table. She may use the powers as long as she's touching them. Once she loses contact, she's back to her ordinary self.
The skill that Amber can portray depends on the opponent. She gets the skill that the opponent has. If the opponent is a beginner, she can only perform basic tasks with the power, just like the opponent. If they are very skilled, she can mimic that perfectly.
Weakness: Amber's flaw is that she is much too loyal. She gets defensive about her friends, and would be wounded deeply if someone really close was to betray her. 
Talents: She has above average strength and amazing reflexes, and is quick on her mind and feet. She is a great improviser. She does kendo and taekwondo, which is serving her well, because she can't always rely on someone else for their powers. She's better at taekwondo, though, perhaps because she has had more opportunities to practice it. After all, kendo needs all the equipment, but TKD doesn't. She is also a quick learner. ((Oh yeah, I forgot to add--she's a good singer

))
Other: Everyone seems to know her. Not everyone is sure of her gender. She eats a lot, too, but doesn't seem to gain weight. (Hey, I want that kind of power.) Oh yeah--she has a tinge of a British accent. 
Last edited by Stelley on Sat Sep 27, 2014 11:46 pm; edited 1 time in total



Posts

: 38


Join date

: 2014-09-26


Age

: 18

Main Character Sheet
Main Esper: Amber Atlaya
Wisp Class: Matter
Academy Rank: Intermediate I


great so now we have Rogue xD

Does her power have any type of"memory" function or is it just the second she stops touching that person it's disconnected? Because she'd probably learn how to retain a power for a brief moment of time after enough training i think. Can she use multiple powers at once? I just kinda want clarification

Everything else is good approved.

Psychotic Bunny





Posts

: 137


Join date

: 2014-07-30

Main Character Sheet
Main Esper: Axel Stone
Wisp Class: Matter
Academy Rank: Advanced


So if Amber has channeled the power before, it comes more naturally to her. For example like if she has a lot of experience mind-reading, she can do a little better than the opponent. Stolen skill+experience=a better Amber, I guess. xP

Right now, she can channel up to 2 powers at once, but it's easier for her to do that during defense. She is currently practicing using one power for defense and the other for offense, but this required more concentration than the average.

Sooo. Should I start roleplaying, or should I wait for another admin to approve?



Posts

: 38


Join date

: 2014-09-26


Age

: 18

Main Character Sheet
Main Esper: Amber Atlaya
Wisp Class: Matter
Academy Rank: Intermediate I


lol normally i'd make you wait for Jake, but since she hasn't been active for the last week you can go ahead, I'm sure she'll be cool with it.
Psychotic Bunny





Posts

: 137


Join date

: 2014-07-30

Main Character Sheet
Main Esper: Axel Stone
Wisp Class: Matter
Academy Rank: Advanced


Awesome. Thanks!

By the way, which dorm am I in?



Posts

: 38


Join date

: 2014-09-26


Age

: 18

Main Character Sheet
Main Esper: Amber Atlaya
Wisp Class: Matter
Academy Rank: Intermediate I


um i suppose i need to check, Id assume the girls one though xP but seriously I'll edit the list but im sure there was one with only one person on the girls lost so that one probably
Psychotic Bunny





Posts

: 137


Join date

: 2014-07-30

Main Character Sheet
Main Esper: Axel Stone
Wisp Class: Matter
Academy Rank: Advanced


Hahah, presumably the girl's one, unless the school thought she was a boy. And yeah, I think there was. xP



Posts

: 38


Join date

: 2014-09-26


Age

: 18

Main Character Sheet
Main Esper: Amber Atlaya
Wisp Class: Matter
Academy Rank: Intermediate I



---
Permissions in this forum:
You
cannot
reply to topics in this forum